Workplace Culture Guidebook 2021
Overview Of The Workplace Culture Guidebook
The Workplace Culture guidebook is based on a recent study on Workplace Culture, co-sponsored by IHRP and aAdvantage.
Through this guidebook, organisations will gain a better overview of our insights on the local workplace culture experienced by staff today, the desired culture and what it means for organisations going forward.
To shed light on the current and desired organisation culture
To highlight the role of leadership and HR in culture development
To inspire ownership and action for culture building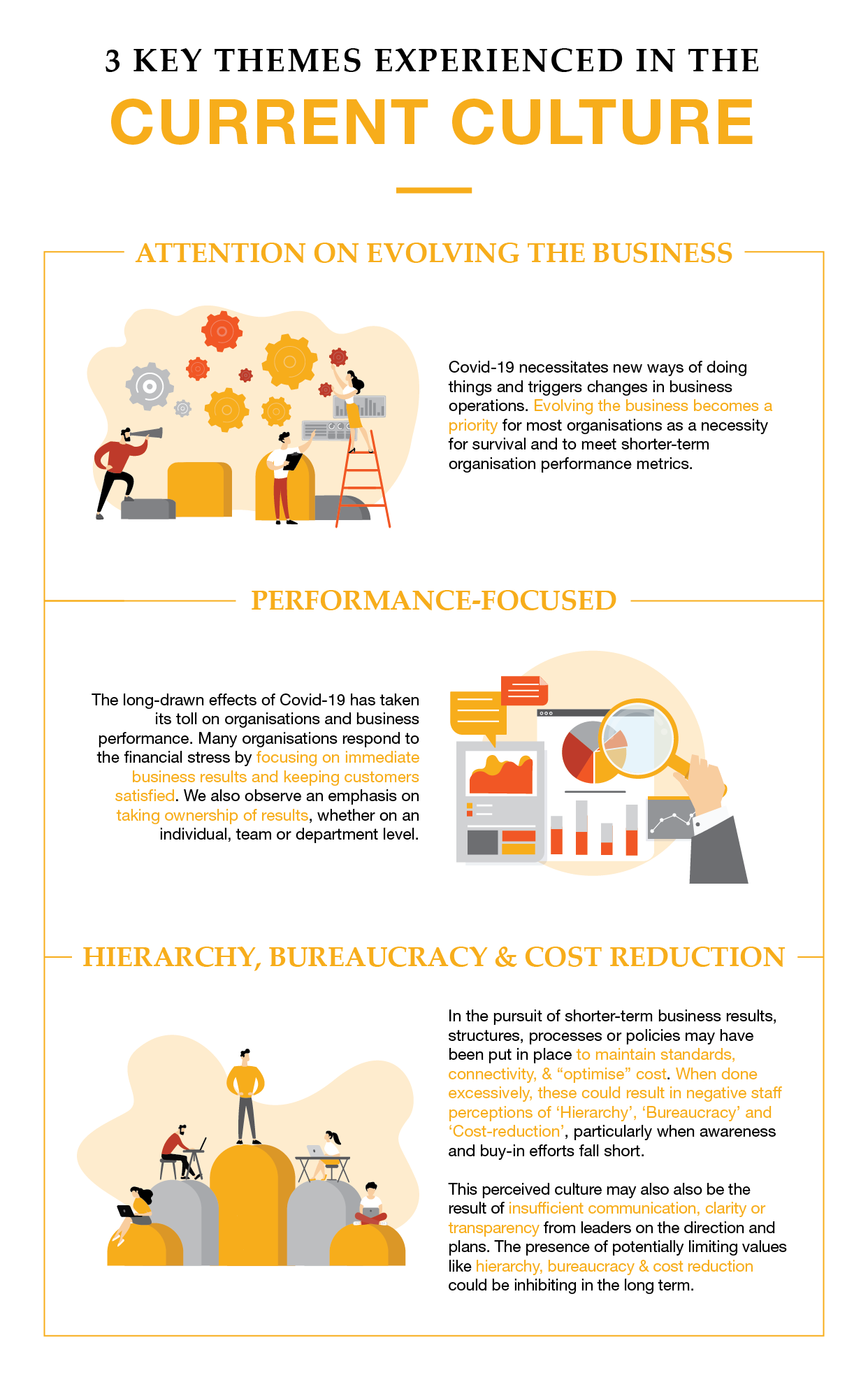 How Was The Study Conducted?

Values Assessment
Measure organisation culture experienced by HR practitioners (proxy for staff) in their respective organisations.
Round Table
Engage experienced industry practitioners to share their perspectives.

Webinar
1) Share local findings in comparison with past local and global assessments.
2) Panel dialogue on culture development
For An In-Depth Analysis of the Study Findings and its Methodology,
Download The Full Workplace Culture Guidebook to Learn More!